Nazira Yusupova
O: (614) 891-0000 M: (614) 940-1017
RUSSIAN AND UZBEK
Affordable Housing
Today there are young people in this country who can't live where they grew up. There are people who can't live where they work. Instead, they must commute great distances because they're priced out of the market and there's a lack of decent affordable housing.
To that end, the Columbus REALTORS® has an active Affordable Housing Committee that strives to keep its members abreast of affordable housing programs and opportunities.
The Committee has identified affordable housing as properties priced $150,000 and below.
Following are programs in place that help us address the affordable housing market in the Columbus Region.
Awards & Designations
Affordable Financing
This affordable housing financing programs featured here include downpayment assistance programs and specialized mortgage products geared to help low-to-moderate income families obtain their dream of homeownership.
This information is meant for use by real estate professionals, lenders, builders, government officials, social service organizations and any other individuals or agencies who are involved in helping people secure affordable housing.
Programs and product information listed below is believed to be accurate at the time of printing, but is subject to change without notice. Lenders reserve the right to change the availability, characteristics, qualification guidelines and/or terms of any programs and should be contacted for the most up-to-date information on their particular program/product.
All comments, suggestions and corrections regarding any program/product listed here are welcome. Send to: Affordable Housing Committee, c/o Columbus REALTORS®, 2700 Airport Drive, Columbus, Ohio 43219.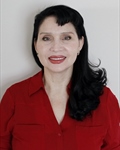 Nazira Yusupova
REALTOR®
CARLETON REALTY - Westerville


580 W Schrock Road




Westerville

,

OH

43081


Phone:

(614) 891-0000